Dental Insurance – More people are in need of dental procedures than you know. But considering the upfront costs of dental procedures, a lot of people end up nursing their dental problems rather than visiting a dentist.
What is Dental Insurance?
It is a legal agreement between the insurance company and the customer that the company agrees to pay a part of the dental bills that are incurred by the customer. Should any issues arise, it is the company's responsibility to resolve them 
BENEFITS OF HAVING DENTAL INSURANCE
Dental insurance will help you manage the costs of more basic services, such as getting
a cavity filled, just as it will for larger services. Restoration, extractions, root canal
therapy, and gum disease treatment are among the other basic therapies available.
Another advantage of getting it is that your coverage will usually cover 80% of these
charges after a small deductible. There is often a six-month waiting time before your
dental insurance would cover these basic services, similar to major services.
Another benefit it can provide is orthodontics coverage, which is becoming more
common as more youngsters require braces at some point in their lives. You have the
option of integrating orthodontics coverage in your dental insurance plan for either your
child or both your child and adult. Regardless of which option you choose, this type of
coverage typically pays 50% of orthodontic services to treat crooked teeth, or "dental
malocclusions and oral cavity anomalies," as defined by the official definition. Although
this type of coverage typically has a 24-month waiting period, it is extremely cost-
effective in the long run, given that a full orthodontics treatment can cost several
thousand dollars.
Whether you obtain it for your family or your business, the opportunity to bring peace of
mind to your loved ones or employees is possibly the most important advantage of all.
Health problems, particularly dental diseases, are frequently unexpected, and having it
protects you from being hit with hundreds, if not tens of thousands, of dollars in dental
expenditures. Having to finance these expenditures unexpectedly can put a family's
finances in jeopardy, so offering dental insurance to someone you care about can help
them stay financially secure while obtaining the dental treatment they need to keep their
teeth and gums healthy.
<a" href="https://gorgeoussmiledental.com/wp-content/uploads/2017/08/dental-insurance.jpg">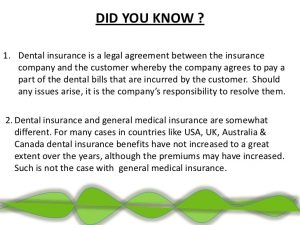 "Look, if you have somebody who doesn't have health insurance, who doesn't have a doctor or dentist, and in order to deal with their cold or flu or dental problem, they go to an emergency room – in general, that visit will cost ten times more than walking into a community health center."
Bernie Sanders
"You can do everything you can to try to stop bad things from happening to you, but eventually things will happen, so the best prevention is a positive attitude."
Marie Osmond
"If a child, a spouse, a life partner, or a parent depends on you and your income, you need life insurance."
Suze Orman
"Let us sacrifice our today so that our children can have a better tomorrow."
A. P. J. Abdul Kalam
Individuals with  dental insurance might not even think twice about going to your dentist when a dental emergency arises. But the truth of the matter is, 1 in 3 Americans do not have any dental benefits according to the National Association of Dental Plans (NADP) and Delta Dental Plans Association. That's one third of Americans who remain uninsured and at risk of developing dental issues due to lack of regular care.
If you are still on the fence on whether or not it is absolutely necessary for you to invest on dental insurance, then it's time that you acquaint yourself with the many benefits of having one. Here are the top 4 reasons why you should invest on insurance.
1. Save on dental costs with insurance
Probably the most obvious perk of having insurance, the amount of money that you get to save on dental procedures may be enough reason for a lot of people to get insurance.
Comparing the cost of routine cleaning and checkups versus dental insurance premiums, it might seem more practical to pay for such procedures outright. However, one can recognize the importance of having a dental procedure when it comes to more expensive procedures like oral surgery, root canals, crowns and fillings.
The sheer cost of such procedures can put a significant dent on the pocket of any patient. But if you have insurance coverage, your savings will be spared.
And while there is no exact price as to how much an insurance plan can cost for one individual, on average, an annual premium for insurance can range from $200 to $500.
The annual premiums you pay may seem a bit expensive for some but serious dental procedures can cost a lot more without insurance. For example, root canal therapy can range from $150 to $200 while dental examinations with x-ray and teeth cleaning can cost as much as $300.
2. Receive frequent preventive care
Insurance is not only vital when dental emergency arises, but it can also help you stay up-to-date with your oral health. Your mouth, teeth and gums need regular upkeep to detect existing issues and help avoid more serious ones in the future.
Most dental insurance plans will take care of regular check-ups, with some plans offering examinations and maintenance for patients for at least twice a year.
Aside from the incentive of reduced cost, access to affordable preventive dental care motivates people to visit their dentist more frequently. And frequent visits to the dentist to receive preventative care means a healthier smile.
If you plan to get insurance however, you need to ask your provider the type of preventative dentistry benefits they offer as it often varies across providers. Preventative dentistry may typically to cleanings though some insurance packages may cover other basic/restorative procedures like fillings.
3. Get treatment anytime you need it
One of the main reasons why people fail to pay a visit to their dentist in case of dental emergencies is the concern involved in paying for the cost of procedures. A lot of people choose to just self-medicate or wait until the pain subsides instead of spending money on what might be a costly dental procedure.
There's also the fact that a lot of people would rather spend their hard-earned money elsewhere instead of paying for dental procedures.
People who have insurance, however, can get the treatment that they wish anytime without the financial worries involved. While they might be required to pay someone out of their own pocket, the amount is usually minimal compared to the full cost of the procedure.
Should anything happen to your teeth, mouth or gums at any time, you won't have to worry that much because your dental health insurance will have your back. The knowledge that at least a part of your dental treatment will be covered by your insurance plan is an incentive in itself, allowing you to get the treatment needed.
4. Consult only with accredited and trusted dentists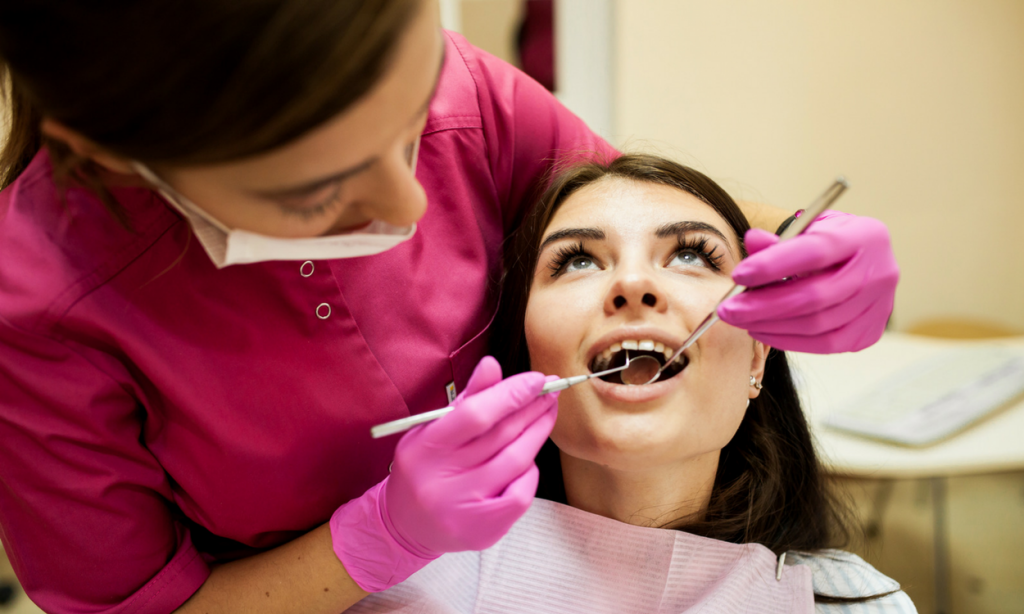 When you avail of a insurance plan, your provider will give you a list of qualified dentist. These dental professionals are pre-screened by insurance companies to ensure that they provide the level and quality of service the patient needs.
This in itself is a major perk of having insurance. The peace of mind that goes with being treated by qualified professionals is enough reason for some people to invest on insurance.
With so many reported incidents of medical malpractice in the field of dentistry, accrediting dental health providers is more important than ever. For the most part, an accredited dental practice means quality dental services and safe and ethical practices.
Insurance providers also check if the staff of a practice has received enough training and are able to perform their duties to the highest standards. Furthermore, accreditation of dental practices are often conducted on a 2-year basis ensuring that quality standards are kept.
***
While not having insurance will not prevent you from getting quality dental care, insurance can definitely take away some of the headaches involved in getting dental treatment. By stressing the importance of investing on a insurance, we hope that we compel people to get one today.
How to get DENTAL INSURANCE?
Well, when you are already decided and firm to get insured there are many ways to avail it prior to your needs.
Out of the goodness our research team's hearts, we brought together all the choice or options you can choose from.
Before diving in to the choices lets us educate you first on the general knowledge or information about insurance.
There are two major types of insurances: the HMO Insurance Plans and the PPO Insurance Plans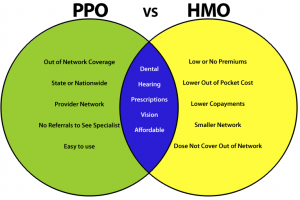 In our list, we have the top 5 insurance providers you can choose from however, your company (if you are employed) already have it so better ask your HR first.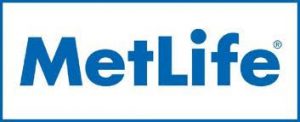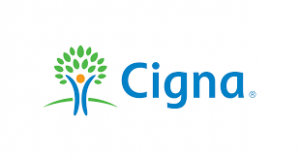 Aetna, CIGNA radius, Delta of CA, Guardian, Metlife, and much more are just some of our options thus we recommend you to call or contact us because we can give you the best option based on your needs!
Our professional advice is this: ASK US FIRST because we are EXPERTS and TOO GENEROUS to help our patients as what we have promised.
You will save more and you can get the best out of our recommendation PROMISE!
For your convenience here is the list of assistance that can help you :
Bay Area Automotive
BCBS Of MA (in)
CAREington
CIGNA radius
CIGNA core
CIGNA HMO
Dearborn (in)
DELTACARE HMO
Delta of AR
Dearborn (in)
Delta of AR
Delta AZ
Delta of CA
Delta of CO
Delta of GA
Delta of IA
Delta of IL
Delta of MA
Delta of MI (Michigan)
Delta of MN
Delta of NJ
Delta of MI
Delta of VA
Delta of WA
delta of wi
Delta Dental of FederalGov't. Program
Denta Quest
Direct Dental Admn.
Guardian .
GEHA
HUMANA
liberty
Metlife
ODS (moda health)
Premier Access (SJ)
Principal
Premera BC
Regence of Oregon (SJ)
Securian Dental
Sun Life Financial
United Concordia
United Health
Standard
APWU
We advise you to get in touch with us for best choice!
Tips and Warnings
ASK YOURSELF FIRST – Be honest with yourself. The most important thing to start with is to ask yourself what do you really need and your plans for your future! Why? Of course, this will be your deciding factor. For example, if you want to retire early what do you want to do? If you will have children, how many and what are your plans for them? If you will have spouse what will you do together? And much more questions that ONLY YOU can answer!
ASK OTHERS – There is a quote from the bible that there is nothing new under the sun. All has been done and experienced. Yes it is true! There are already people who has asked your questions and might found an answer and even encounter it. The more you ask the more you learn!
ASK US – A DECADES-LONG experts are still the best people to ask. Aside from the fact that they have many options, they will give you the best CHOICE prior to your NEEDS! Never be afraid because we will not push you to pick something you can't afford nor understand. A fulfilled dentists like us generously want to share their expertise with all our hearts!
BETTER SAFE THAN SORRY – This is a EXTREME WARNING! A meager amount monthly or annually has not bad at all in the long run. Once and for all it is like planting seeds that will grow in the proper time then you will enjoy the reaping. It is not only you – ALL YOUR LOVED ONES will surely be benefited when you START NOW! TIME IS MONEY anyway…
Do you have a dental insurance? What are some of the other perks of having one? Tell us about it on the comments sections below.